In order to make FastFileTransfer's icon better fit Android's design patterns, I am planning to add a new icon to the app. I have thus created a set of new icons that you can see in the image below.
In order to vote for an icon, please select one of the options in the list below and press "Vote".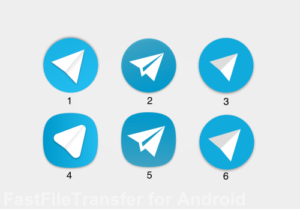 Which icon do you like best? Poll ended.
If you have any remarks concerning a particular icon, please feel free to post a comment below!
(All icons (c) Florian Draschbacher)