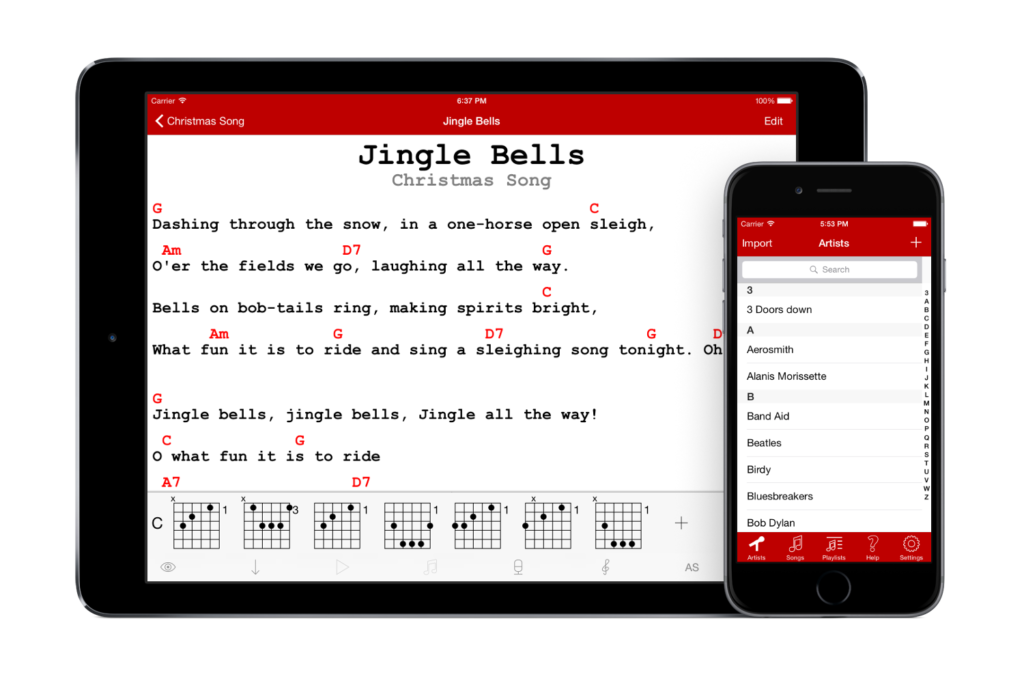 ---
It's got all of the usefulness of an entire library of tablature, but none of the mess or back-breaking physical requirements that come with lugging it around

148apps.com
---
Features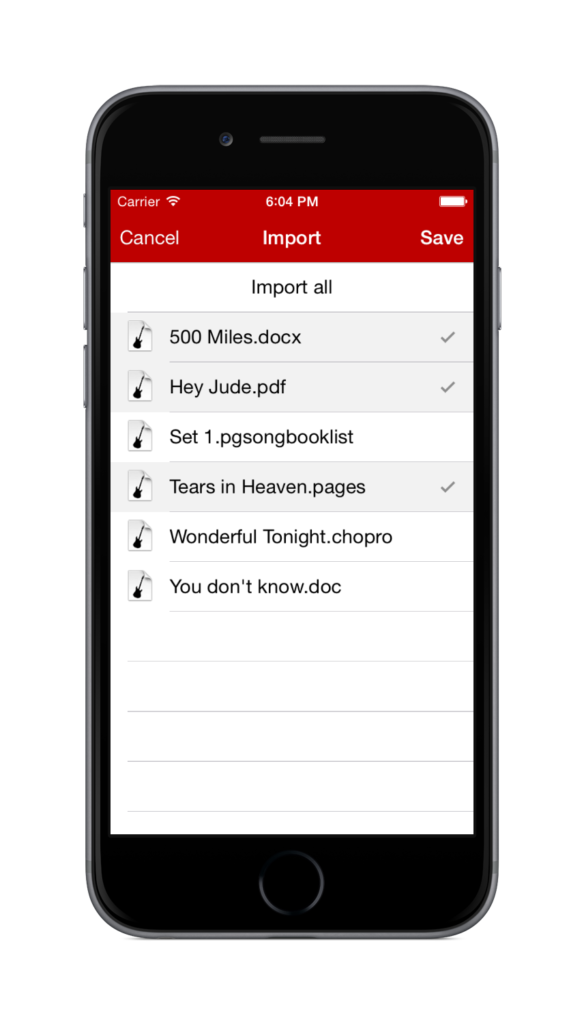 Import Files
PGSongBook can import various file formats such as PDF, Word, Pages, ChordPro and Plain Text.
The app can convert PDF, Word, Pages to ChordPro.
Get Songs from the Web
The app allows to easily import songs from nearly any web page.
The songs are automatically converted to ChordPro.
Write your own songs
Use the full-featured editor to write your own songs.
Provide the first line with choruses and simply transfer them to the other verses.
---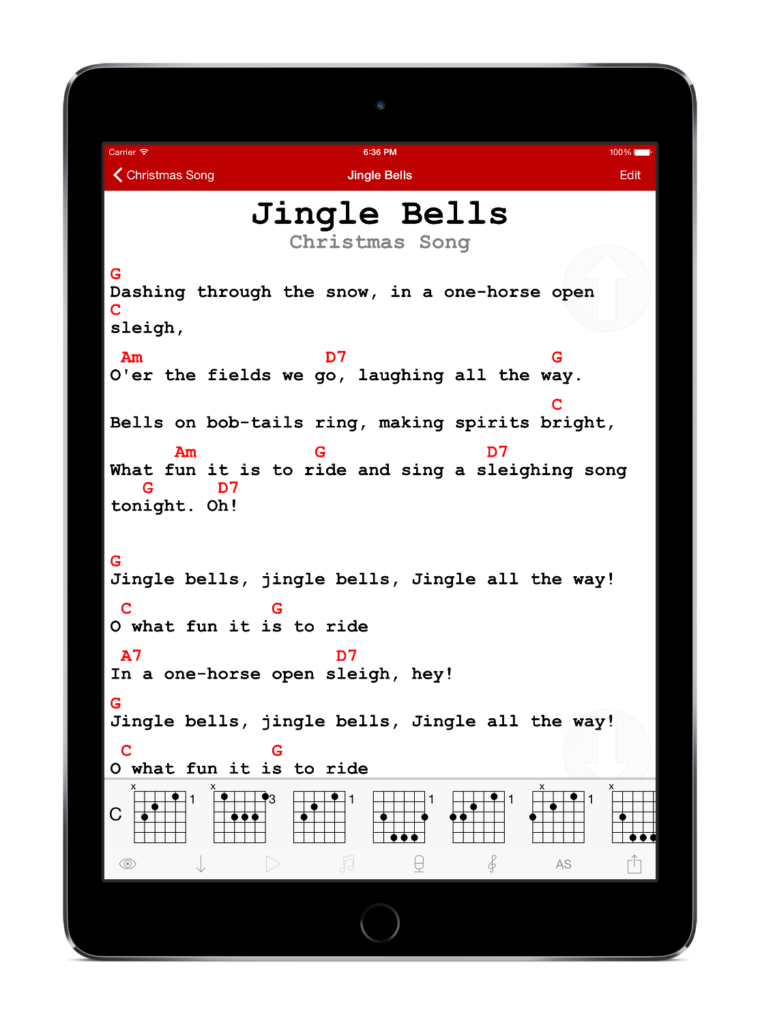 Song Viewer
Adjust fonts and colors to your needs and easily transpose songs.
Scrolling
AutoScroll – Even possible to set different speeds for parts of a song.
Shake2Scroll – Scroll down by slightly nudging the device.
Invented by this app, works so well that others copied it.
Chord charts
Tap on a chord to bring up appropriate charts. Add your own chords if they aren't already included.
Foot Switch Support
PGSongbook supports any kind of known USB or bluetooth foot pedal that's compatible with iOS. Best performance is guaranteed with the iRig Blueboard.
---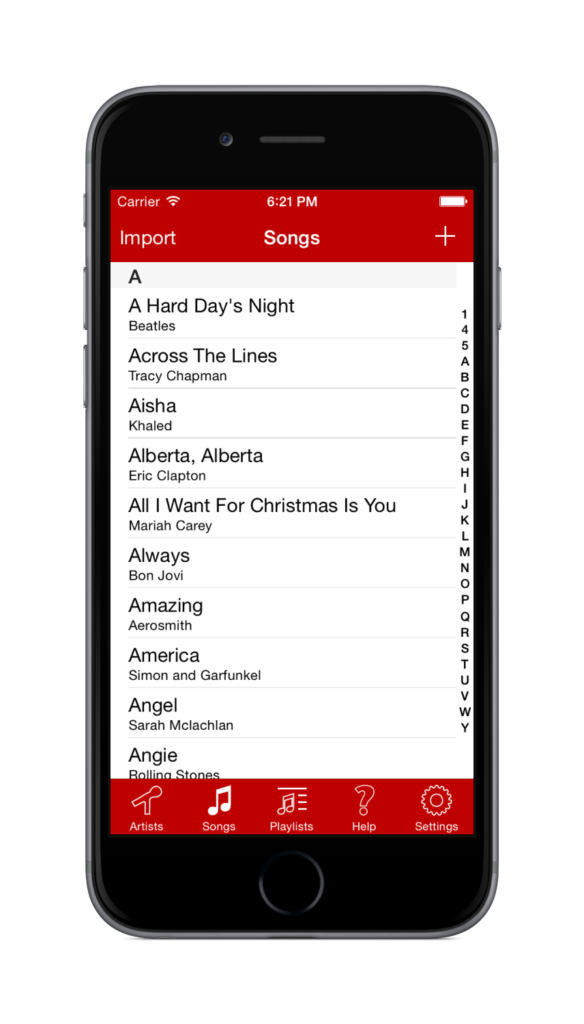 Manage your whole collection
No matter how many songs you have – have them always accessible. Link an MP3 as backing track for practising or performing.
Notes system
Add notes to a song or individual notes for each playlist a song is included in.
Set Lists
Create set lists for your performances – and send them to your bandmates.
Easy Navigation
Songs are sorted by artists or can be viewed in a long list – all with index bar.
---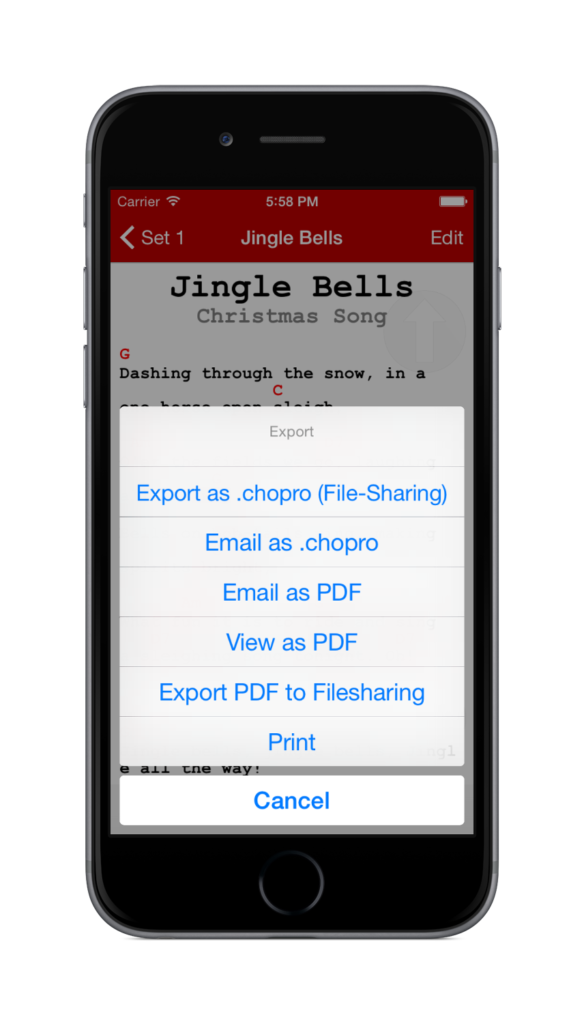 Share everything
Export songs as PDF or create full PDF song books with linked index from playlists.
More exporting formats: chopro, pgsongbooklist.
Printing
Easily print your songs from your device. Change colors and fonts to your needs or use the B/W-mode
TV-Out
Display songs on an external screen (appropriate cable needed) and use your device as a remote.
---
Song Editor
Easily edit and format songs.
Buttons for fast inserting of ChordPro directives.
Magic Functions
Complete yet incomplete songs from the web with only a few taps.
Search and Replace
Fix mistakes in a song as fast as possible.
Edit externally
PDF, DOCX, DOC and PAGES can be edited in external apps like Pages for iOS.
---
More Information
Explore the help center
Watch the demo video
Download the Media Kit (ZIP, 3.7MB)
---